Open Exclusively For Youth
Golden Door For Rural Entrepreneurial Smallholder Farmers
Sri Lanka's most disadvantaged youth live in rural communities with less opportunities for decent employment. Although the most rural youth are already engaged in informal agriculture in some way, they may not see it as an attractive or viable career option. As such, the rural youth are tend to detach from agriculture sector, and to migrate, within and outside the country for seeking jobs. Proposed new agribusiness ventures along the agricultural value chains therefore have immense potential for the rural youth to engage in effective agribusinesses and contribute to country's economic growth.
What SAPP Does For Rural Youth?
Smallholder Agribusiness Partnerships Programme (SAPP), established under the Ministry of Mahaweli, Agriculture, Irrigation & Rural Development of Sri Lanka provides access to commercial partnerships and rural nance, and providing technical know-how towards sustainable agricultural practices. SAPP in partnerships with agriculture / agribusiness and other related stakeholders takes youth through the process of graduation to become business entrepreneur.
PROCESS OF YOUTH ENTERPRENUR DEVELOPMENT PLAN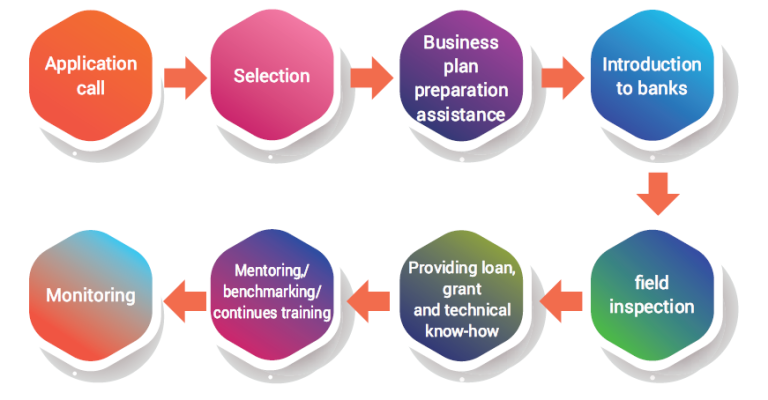 Rural youth with the potential to become active economic players in diverse array of value chains, island-wide
2,500 poor young women and men below 40 years of age who will be supported to become entrepreneurs responding to the demand for products or services generated along the value chain
The rural youth are either landless, or own less than 1 ha of land; monthly incomes range from USD 130-150).